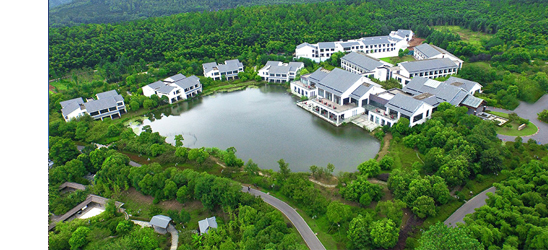 Huanxiu Resort & SPA
Seated in Wang Hill, Huanxiu Resort & SPAis surrounded by tranquil environment and gorgeous natural scenery. It is easy for people to access here and enjoy the abundant products. This project was so appealing that was awarded as one of the 'Suzhou's Most beautiful night scenes'. In 2010, Huanxiu Resort & SPA joined Les Clef d'Or, and was believed to be ' The Best Leisure Resort' in 2015.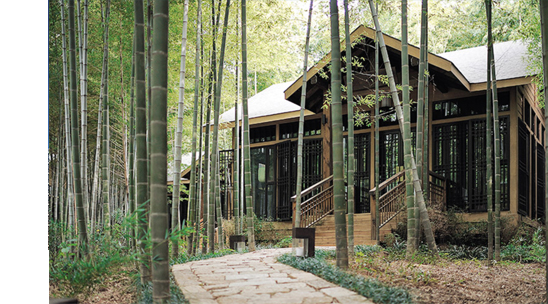 Huanxiu aims to provide featured service with a hot spring called Tianyi Hot Spring, a golf club and Yicuixuan Teahouse. Yicuixuan Tea House is honored as 'Top 10 National Five-star Teahouse' consecutively in 2011 and 2012, which is the only teahouse owns this honor in Jiangsu Province. Tianyi Hot Spring is an outdoor hot spring and the residents here can enjoy the beauty of valley while resting in the hot spring. In addition, the golf practice field is also a high land country club, whose elegance perfectly matches the nourishing hot spring. In order to meet the various catering demands, Huanxiu set private dining rooms and a la carte
restaurant. providing season limited cuisines.
Hope you can release yourself and enjoy yourself in Huanxiu Resort & SPA.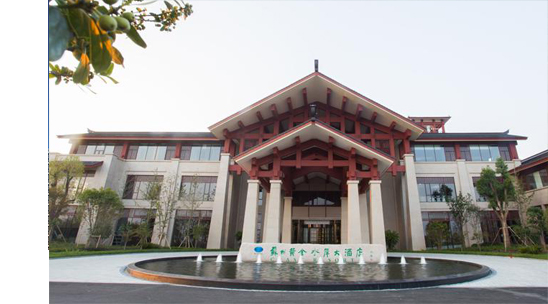 Coast Resort
Located at the entry of Suzhou Taihu National Resort, Coast Resort is featured in
as 'Lehuo', meaning 'Happy to live', people come here can enjoy the fantastic view of Taihu even when you are resting in the hotel room. It is convenient for people to access here, because there is only 5-minute drive from the exit of Suzhou Ring Express to the hotel. The tourists can get the information and any other help in the nearby Tourism Information center nearby.

This project consists of 185 luxurious lake-adjacent rooms equipped with all-round service device, 900 square meters multi-functional banquet hall and 8 conference rooms and catering fields with different containing sizes. In order to meet the various business and leisure demands, Coast Resort provides a series of serving facilities, including a wine & cigar room, a lobby bar, a Chinese teahouse, a bakery room, and a Chinese restaurant. The Chinese restaurant is featured in serving traditional Chinese food and aquatic product from Taihu Lake and providing 8 private dinning rooms. In addition to the service mentioned above, Coast Resort hopes people may have great entertainment here, and has highlighted the entertainment device, such as an outdoor swimming pool, a KTV, a SPA room, a chess room, a gym, a Ping-Pong room and a game room.

Coast Resort has been devoted into providing attentive service and extraordinary experience for people visit here.